Maybe you've noticed how businesses have changed the way they operate; mainly due to technological advancements, that have been even more frequent in the last couple of years. Businesses today are mostly driven by the Internet and Information Technology (IT), which is why organisations who want to increase their efficiency and productivity are trying to secure IT support from certain providers.
If the aim for your business is to run it more efficiently, by using modern and up to date technology, Microsoft 365 migration is the best option. Microsoft 365 is a subscription service, a productivity cloud that has been designed to help you your business become operate more efficiently.
Microsoft 365 is the new name for "Office 365" by Microsoft. Microsoft 365 includes everything that you can find in Office 365 – and more. Besides the Word, Excel and PowerPoint apps, this subscription plan brings together the best productivity apps, with device management, advanced security and powerful cloud services in one connected experience.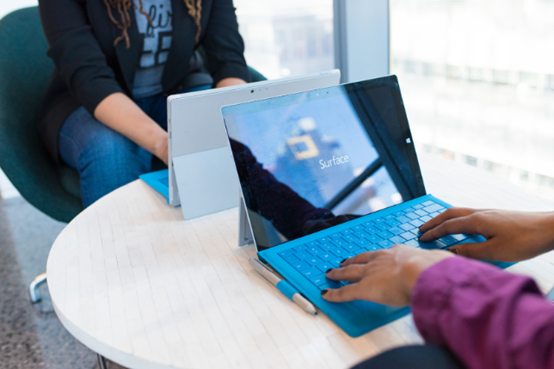 If you're considering a Microsoft 365 migration, don't wait. Here are some benefits that you could get for your business:
Microsoft 365 has compatibility, with both Mac and Windows computers and laptops. You need not purchase another subscription.
It has built-in malware protection and security.
It comes with generous data allowances – an immense 1TB of cloud storage.
Microsoft 365 allows you to work anywhere in the world, because the documents processed in this productivity plan, can be accessed from any place.
It is consolidated across all devices, so you can match your calendar, documents, emails and files across your laptop, computer, tablet, smart phone and more.
Microsoft 365 has Built-in collaboration tools that will allow you to scrap any third-party services that you are using currently.
You get a huge mailbox – 50GB – so you never have to worry about insufficient space with Microsoft Office 365's Outlook.
Microsoft 365 has team planning tools, so you can keep everyone on track.
Upgrading to Microsoft 365 is fast and easy and don't require you to spend a lot of money in making the switch.
You can correct your grammar and style in writing, through the Microsoft 365 Editor.
There are also some interesting new features offered by Microsoft 365. You can download transactions from Banks in Excel and the Teams feature allows you to talk with friends and family. The Family Safety feature helps protect your family.
Microsoft 365 migration will help you boost your productivity, because work becomes easier for you and your staff. If you've been using a bunch of other subscriptions, you can cancel them all, as soon as you upgrade to Microsoft 365.
Considering making the switch to Microsoft 365 now? Let us help.
Whether for your office or home use, Podium IT has an experienced team that will guarantee the upgrade runs smoothly. We can discuss your subscription options and install and update all programs. All data from your old version of Office will be migrated and we can help train you and the staff on the ways how you can get the most out of your new software.
Besides all the above, Podium IT can help you with a wide range of other IT services, ranging from computer repairs and data backup to full network upgrades.
Contact us for a quote today on (03) 8578 3077 or visit us at www.podiumit.com.au.
We serve all Melbourne suburbs.