Are you currently operating a pharmacy business or thinking of starting one? Then most likely
expense is a major consideration, along with the responsibility of business growth.
One of the things that you have to deal with is making sure that your pharmacy's IT support is thoroughly addressed; and the best way to achieve this is, to enlist the services of a reliable provider of IT support services for businesses such as pharmacies.
If your pharmacy is in Melbourne, then there is several places to find the support that you need. Podium IT offers its medical IT services for pharmacies to companies like yours. Finding such reliable services can be problematic, so we can guide you on how your business can have a healthy IT system.
Podium IT has a broad experience in professional IT services support for a pharmacy business. We have been dealing with pharmacies in Melbourne for many years now and we understand the IT requirements in operating a successful pharmacy.
If you decide to enlist our medical IT services for your pharmacy, we will monitor your medical back up very closely and perform regular maintenance of your IT system. We have IT technicians, with extensive knowledge in IT support systems and thus can respond and deal with any issues that you may experience on site.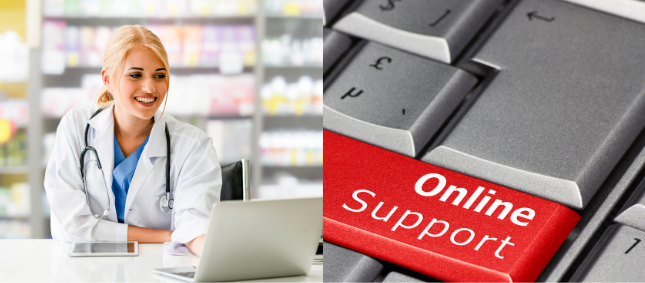 Besides providing you a smooth operation of your IT system, minimising downtime and protecting your infrastructure's security, our services can give you the following additional benefits:
Our medical IT services for pharmacy can save you time, as we offer remote support.
When you outsource the IT support for your pharmacy, you can lower the cost of equipment – computer, furniture, and supplies.
With Podium IT, you get access to a variety of IT services, such as routine systems maintenance, protection from cyber threats and viruses, systems back up, disaster recovery, periodic compliance audit and mobile device management.
We have the necessary tools, technology, and resources – the most sophisticated ones – that help our engineers complete your IT projects, ahead of time. Our team is accustomed to meeting the strictest deadlines.
You get 24/7 service and support. It means, we are focused on your system 24 hours a day, 7 days a week.
Your network and medical IT services for pharmacy should be maintained proactively if you want to meet the needs of your customers. This will produce client satisfaction of the highest level, which will finally lead to customer retention and advocacy.
Contact us today for a fast quote at 03 8578 3077 or visit our website at https://podiumit.com.au for additional information.
Our services cover all Melbourne suburbs.