communication need, IT support is a necessary service you need to run your business.
Why, because they perform tasks that vary from plain computer-related issues to company-specific software.
You may already have an on-site IT support and need extra support, or the ability to split the tasks.
Alternatively, you may be looking to re-structure and outsource your IT services. This can be cost effective and efficient, and a business-like Podium IT can help.
Podium It offers you IT support Melbourne, where we take control of IT tools that are not located physically in your company. We are able to handle a lot of processes, including cloud-hosted infrastructure to disaster recovery. We are a small to medium IT support managed services provider and we propose to maintain your IT infrastructure remotely, or on-site if you prefer.
We provide everything you need in IT support Melbourne at a low fixed monthly amount, which is reliable, predictable and guaranteed to work. Our services will prevent downtime and improve your IT system's performance. It will certainly reduce your IT problems significantly.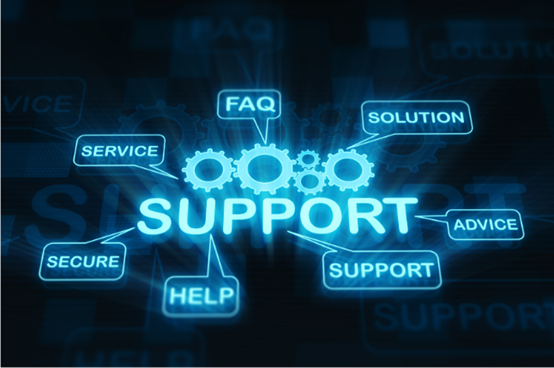 As our client you will receive priority services, from our guaranteed response time. It means that when an issue comes up, our expert technician will already be working on it, reducing downtime.
Using our IT services Melbourne can save you money, give you access to industry leading technologies and increase your security. We know that your time is precious, hence we would like to give you total peace of mind. You have more important issues to handle and we are giving you the time to do that. Therefore, once you partner with us, you can be certain that we will ensure that your IT system will be running optimally, predictably and securely.
Podium IT will provide you with specialist expertise for the resolution of your IT communication issues. We will focus first on understanding your business, openly communicating and then delivering our best service. You can be sure of our expert care for your existing system. As your enterprise continues to grow and succeed, we will implement new IT solutions for better operations.
These are some benefits to realise when you allow us to handle your IT network management:
– 24/7 monitoring and support
– predictable billing and cost control
– access to the most advanced computer network technology
– reduction of security risks and costly data breaches
– comprehensive strategic planning provides a roadmap for your IT future
– increase your IT productivity and overall performance at the workplace, which can affect your bottom line in a positive way.
If you want us, to steer your business to increased profitability, productivity and success, allow us to take the wheel and drive your IT network to it.
Call us on (03) 8578 3077 and talk to one of our managed IT support specialists.
Browse our website www.podiumit.com.au, for more information about all our services and on how to get the best IT support Melbourne for your business venture. Contact us for a free quote now.
We service all Melbourne suburbs.