In today's ever changing digital landscape, business owners find it challenging to navigate their business through the constant changes. Technology is developing into more complex forms daily. Therefore, its critical your business has IT support, so it can keep up with all the latest changes, to be able to better serve your customers.
There are several things that your business should consider, like data safety and security. Then you have the daily business operations – you need computers, software, internet technologies like a website and network that needs to be maintained and updated on a regular basis. Also support for the people in your business who operate the systems daily.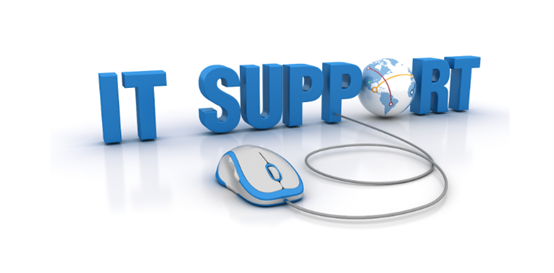 If you're wondering about whether you should invest money for business IT support Melbourne, then.
Podium IT, an IT support agency in Melbourne, outlines the reasons below on how and why IT support can help your business make a return on your business.
Increase your ROI (Return on Investments) and Save Money Over Time
Investing in IT support Melbourne means that you safeguard all your financial and business data.
Hiring IT support services is without doubt an investment; an investment that will surely bring you higher ROI's and allow you to save on company costs by better servicing your customers.
Processing customer information should be well protected. Personal and corporate data are important statistics; how your company handles it, is crucial to your reputation. You need to make certain that everything is up-to-date.
This is where the services of Podium IT's business IT support Melbourne can help. We will find and fix weaknesses in your system and software, to stop data violations.
Fewer Employee-Related Expenses
When you work with us, you won't have to interview and find candidates for your in-house IT department. You also won't have to set aside money for their salary – just a monthly service fee. No provision for healthcare, days off, equipment and other employee benefits, but you will still get superior IT services.
Access to Technical Help 24/7
Your website and company data should be safe and secure from hackers, so Podium IT offers you our business IT support Melbourne services. You get access to our technical assistance 24/7, especially when there is an emergency, you can call us right away. It means that we will be available, whenever you need us.
More Time to Work on Growing Your Business
We will take care of everything that involves your companies IT. Our partnership will give you and your staff extra time, to focus on your products or services improvement. You may also think about investing in new equipment or boost your budget for your marketing efforts.
Customer satisfaction and better employee engagement.
Your clients will give you their trust and loyalty, if they are aware that their data is safe in your hands. Your harmonious relationship with them, equates to profit for your business.
Your employees will give their best performance of their duties, if your business runs smoothly, as they will not experience stress and other issues.
Contact us for a fast quote or to speak to one of our experts. We will show you how we can help in growing your business, through a managed business IT support Melbourne. Call us on 1300 859 926 visit us at www.podiumit.com.au.
We service all Melbourne and Sunshine Coast suburbs.