If you're finding it difficult, time consuming and stressful to manage the IT services of your business, then you're not alone as its all too common in many businesses. That's because of the technical and financially demanding nature of the IT sector. However, there's a solution as you can engage a provider to manage your IT infrastructure remotely. This might be the best solution to provide for all your IT needs, all for an agreed fixed fee.
Podium IT offers its support services to small and medium size companies, including startups. IT has an important role to play in almost every aspect of running a business – from hardware and software, to security and how employees/customers communication is handled.
Your company's reliability depends on how it delivers on its promises. It's important to understand what the customers need and how to meet their demands in a way that is fits into the budget. When you strive for excellence and help your customers, technology is there to make it happen for you.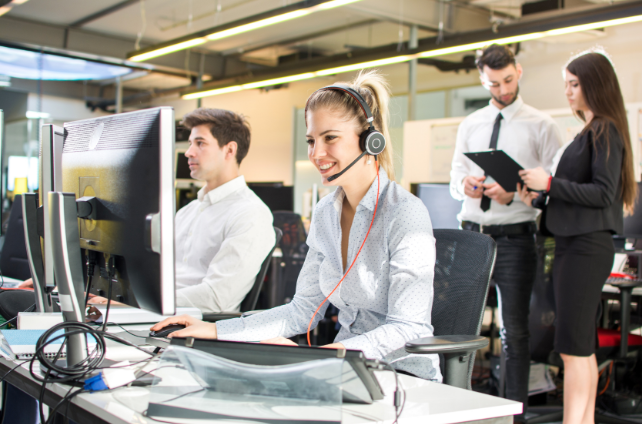 With Podium IT's support services, here are sone of the following benefits you can expect:
* Decrease costly downtime – Yes, downtime is costly, and it is a serious killer of productivity. It prevents customers from making a purchase and performing business transactions with you. It also prevents your employees from getting their work done, especially if downtime cannot be rectified quickly.
* Ensure your business continuity – The Podium IT team will monitor your network and infrastructure 24/7, 365 days a year. This means that when an issue comes up, most times we will know about it. Our support services team will immediately have it fixed, before a costly downtime happens. Of course, we will not be sitting around waiting for your IT infrastructure to fail as we will do regular maintenance to prevent potential future problems. This way, we can minimise likelihood that you will run into any IT issues.
* Increased security – Cyber security issues are quickly becoming the problem of businesses and their IT departments. At the present time, there are many breached and hacked data in the workplaces. What our support services can assure you is too: Check if your firewalls are up to date, audit your workstations and servers regularly and make sure that all data of your customers are adequately protected.
At Podium IT, we are all aware that you want and need to focus on your business activities, in search of happy and satisfied customers. With our support services, you no longer need to give a lot of your time; to managing your own IT infrastructure and everything that comes with it. We will handle everything for you.
We are a support services provider in every sense of the word, and we pride ourselves on being able to work closely with you. We will take the time to understand your business and provide solutions that are perfectly designed for your organisation.
Let us help you remain productive and competitive by maximising your resources and lowering costs. Contact us for a fast quote today on (03) 8578 3077. Also, please feel free to browse our website www.podiumit.com.au to learn more about our services. We service all Melbourne suburbs.